Serenity Pet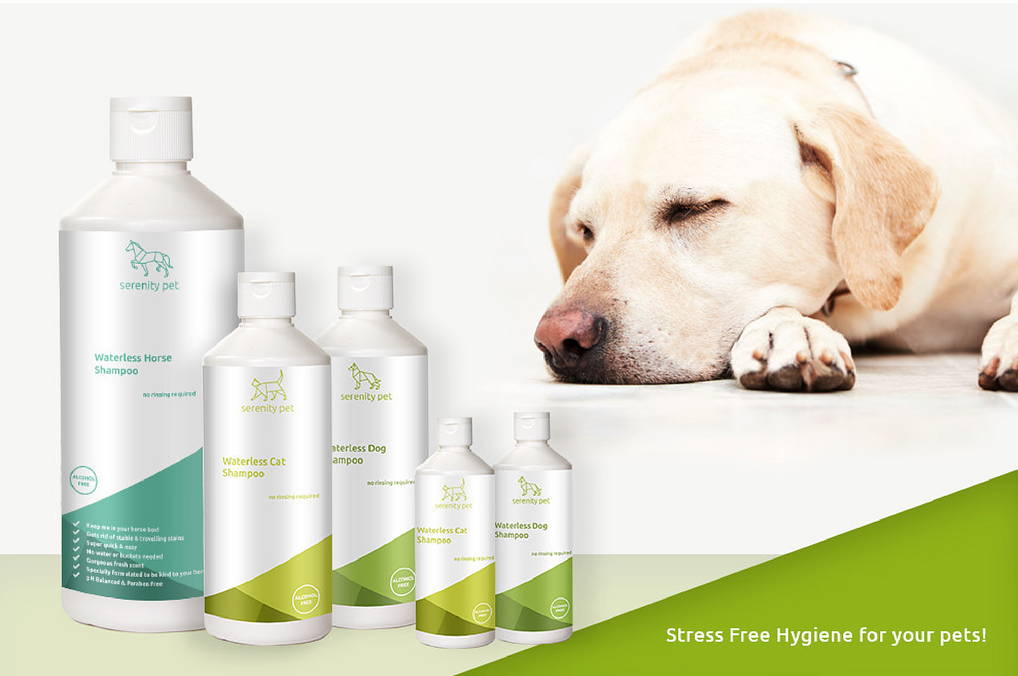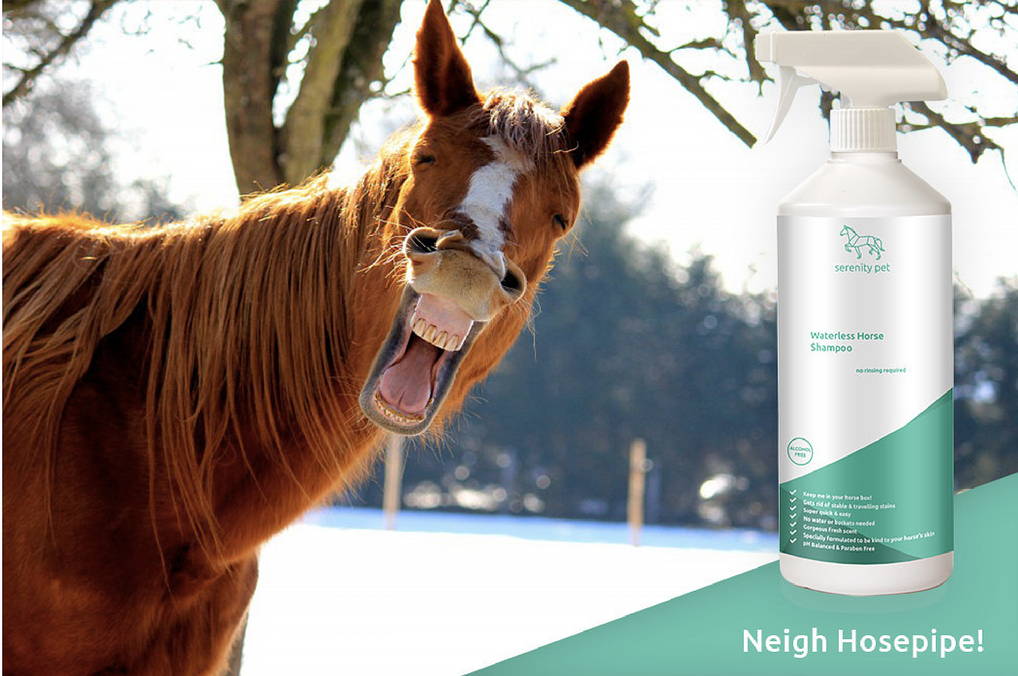 We have been working hard to improve and re formulate our pet shampoo following feedback from our wonderful customers. Good news! We are nearly ready to re launch! Pop in your email address below and we will let you know as soon as our new shampoo is ready for shipping! First ten people to put in the email address get a free bottle on launch!
Serenity have a wonderful brand of pet hygiene and cleanliness products centred around our innovative no rinse technology. Many animals object to being bathed with water and with our no rinse shampoo you can clean your dog, cat, horse or other furry companion with much less stress and mess!
As with all Serenity products these are cruelty free and ethical products manufactured in the United Kingdom from the highest quality ingredients. No harsh chemicals, alcohol or parabens.
Apply liquid to affected areas (use a sponge if you like)
Massage in, the liquid will foam up and break down dirt and oils
Take care not to get the liquid in ears or eyes
Thoroughly towel off
Inhale the berries!
TADA! One clean and amazing smelling pet!
Keeping it social! Check out the latest from Serenity Pet on Instagram.
We promise not to annoy you with loads of emails and we respect your privacy.
We would love to tell you about new products and send you the occasional free gift and discount though!